Welcome to East South Jordan!
East South Jordan is generally defined as the area between 1300 West and 2700 West. It is home to many South Jordan Landmarks such as the South Jordan City Park, the Salt Lake County Equestrian Park, and Bingham High School.
The area features a variety of luxury single-family homes and older single-family homes, priced from the mid $200s all the way up to over a million for some of the luxury properties. If you'd like to get a daily email with new properties and price changes in the area, click the "Sign Up for Listings" report button below.
East South Jordan Subdivisions:
Autumn View

Bear Creek Estates

Belmont Estates

Beverly Estates

Bonanza Acres

Cambridge Village

Cannon Park

Canterwood Park

Carriage Place

Carrington Court

Charter Pointe

Chattel Estates

Cherry Hill Estates

Cornerstone

Country Park

Country Roads

Country View

Crabapple Cove

Crystal Cove

Del Andrae Heights

Equestrian Estates

Georgetown Meadows

Grove Haven

Heatherwood Estates

Heatherwood Village

Hidden Cove Estates

Holland Park

Homestretch Vista

Hunter Park Estates

Jackson Downs

Jordan Commons

Jordan Haven

Jordan Hills Estates

Jordan Meadows

Jordan Ridge Estates

Kelsea Kove

King Benjamin's Court

Kodiak Creek

Lawrence Estates

Legend Creek

Longshot Estates

Maxfield

Meridian Point

Moser Farms

Mountain Farms

Nelson Farms

Oak Ridge Estates

Palmer

Park Place West

Peach Blossom

Pearl Cove

Pine Meadows

Plum Blossom Estates

Powell Estates

Prospector Place

Quinella Park

Regency Place

Reunion Glen

Reunion Orchard

Reunion Village

Santorini Village

Sarah Pointe

Shelbrooke

Sherwood Manor

South Jordan Heights

South Ridge

Spratling

Springfield

Temple Vista Village

The Arbors

The Cottages at Templeview

The Homestead

The Spruces

Town Meadows

Triple Crown Estates

Van Ross Estates

Vista View Estates

Wheadon Glenn

Windsor Manor Estates

Wright Place

Wright Estates

Wyngate

Y Worry Estates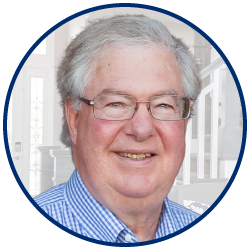 Howard Freiss
REALTOR®
South Jordan City Expert
801.259.0766

Sorry we are experiencing system issues. Please try again.