Welcome to South Point!
South Point is generally defined as the area along Bangerter Highway east of Daybreak and west of 2700 West. It is home to South Jordan's District Shopping Center as well as Harvest Pointe—where you will find a Walmart and a Costco.
The area features a variety new construction, older single-family homes and townhomes priced from the mid $200s all the way up to the high $800s for some of the luxury properties. If you'd like to get a daily email with new properties and price changes in the area, click the "Sign Up for Listings" report button below.
South Point Subdivisions:
Alexander Place

Arcadia Meadows

Ashford Acres

Bethany Estates

Bison Ridge

Cameron Estates

Cameron Park

Capital Estates

Chateau Flats

Chattel Estates

Clover Hills

Cottages at the North District

Country Crossing

Country Park Estates

Cove Estates

Day Spring

Eden View

Elk Meadows

Garden Grove

Harvest Crossing

Hearthstone

Heritage Heights

High Pointe

Highridge Estates

Ivory Crossing

Jolley Park

Jones Farm

Jones Meadows

Jordan Farms

Jordan Heights

Lincoln Estates

Lucas Dell

Lucas Hills

Lucas Meadows

Lucas Ridge

Majestic Heights

McKee Farms

McKee Ridge

McKinley Estates

Midas Creek

Mount Jordan View Estates

Oquirrh Park

Palomino Cove

Petersen Place

Promenade

Quail Brook

Royal Meadows Estates

Rushton Meadows

Sand Dunes

Saville Estates

South Fields

South Pointe

South Jordan Estates

Summer Meadow Estates

Summerlane

Sunset Ranch

Sycamore Ridge

Tara Woods

Thaxton Acres

Urban Crossing

Van Otten Estates

Village at Highridge

Vista Farms Estates

Wheadon Acres

Whispering Sands

Woodridge Country Estates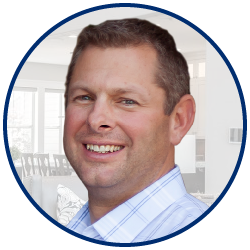 Dave Freiss
REALTOR®
South Jordan City Expert
801.598.8709

Sorry we are experiencing system issues. Please try again.